The distribution points collect no commission on sales, so that one hundred per cent of proceeds go to the hospital's Healthy Kids Fund.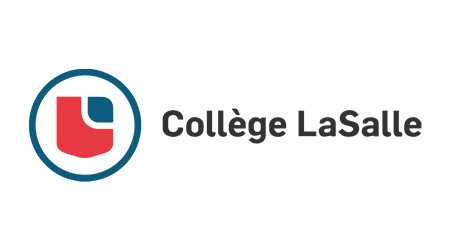 LaSalle College
Founded in 1959, LaSalle College is a private post-secondary educational institution offering vocational and pre-university programs. With campuses in downtown Montreal and Laval, it is North America's largest bilingual college. A member of the LCI Education Network, LaSalle has five specialty schools with more than 60 programs, including fashion, arts and design; hotel management and tourism; business and technologies; humanities and social sciences; visual effects and game design.
2000 Saint-Catherine St W, Montreal, Quebec H3H 2T2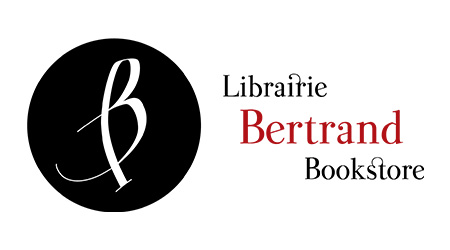 Bertrand Bookstore
Bertrand Bookstore is in on St-Pierre St. in Old Montreal, surrounded by beautiful historic buildings. The store, which has been in business since 1952, carries a broad selection of non-fiction and fiction titles in French and English. Its interior stone walls create a lovely ambiance for browsing. Knowledgeable staff is on hand to help and titles which are not in stock can be ordered.
430 Rue Saint-Pierre, Montréal, QC H2Y 2M5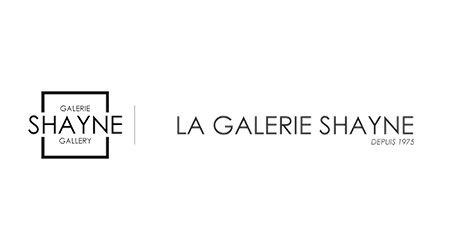 Shayne Gallery
The Shayne Gallery has been a destination for art collectors since 1972. A wide variety of paintings and objects d'art is on display in our 3,000-square-foot Soho-style space – and our mission is to be accessible to every level of art buyer.
5471 Royalmount Ave, Mount Royal, Quebec H4P 1J3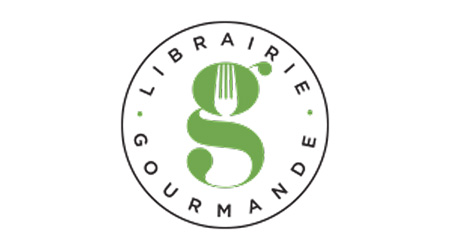 Librairie Gourmande
An independent bookstore at Montreal's Jean Talon Market, Librairie Gourmande specializes in books on cooking and gastronomy. Founded in 2004, it has an inventory of more than 500 titles, in French and English, on topics ranging from cooking and haute cuisine – including specialized and often difficult-to-find books – to culinary techniques, wines and cocktails and "gourmet novels," as well as a selection of kitchen and stationery items. Find books for chefs, amateurs and, above all, the gourmet in you.
Jean-Talon Market, 7070 Henri Julien Ave, Montreal, Quebec H2R 1T1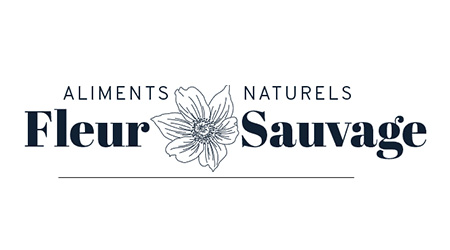 Aliments Naturels Fleur Sauvage
Located in Monkland Village, Aliments Naturels Fleur Sauvage has served thousands of loyal customers since it opened in 1984. Its shelves, refrigerators and freezers are stocked with more than 8,000 items, including bulk nuts and grains, fresh produce, frozen foods, vegan products, vitamins, cosmetics and household cleaning products.
5561 Monkland Ave, Montreal, Quebec H4A 1E1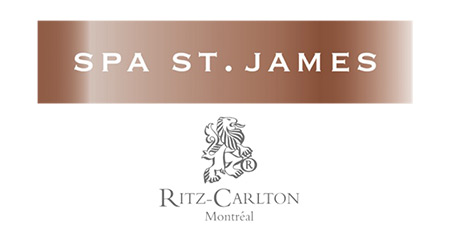 Spa St. James
Located at the Ritz-Carlton Montréal in downtown Montreal, Spa St. James is an elegant, spacious and serene facility providing luxury treatments and attentive service. The 5,500 square-foot space includes waterfalls, a relaxation lounge equipped with fireplaces, 12 treatment rooms, a manicure and pedicure suite and a state-of-the-art salon. Treatments use Aromatherapy Associates, Nelly De Vuyst, Cellcosmet, Luzern Laboratories and Jan Marini. And the spa experience can be extended to include such hotel amenities as its rooftop pool and the gym, sauna and steam room.
1228 Sherbrooke St W, Montreal, Quebec H3G 1H6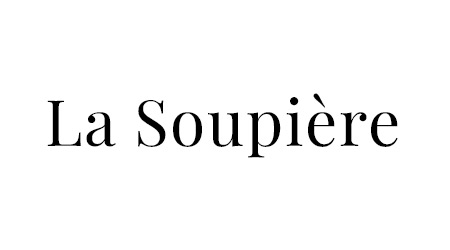 La Soupière
A Plateau Mont-Royal kitchenware store established in 1997, La Soupière is a meeting place for chefs and foodies alike.
1272, av du Mont-Royal E, Montreal, Quebec H2J 1Y3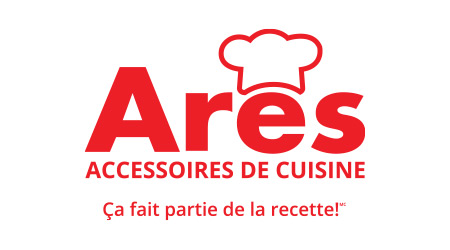 Ares
A kitchen supply store established in Quebec in 1986, Ares offers the largest selection of kitchen accessories in the province for amateur foodies and professional chefs alike – and at unbeatable prices.
2044 Trans Canada Route, Dorval, Quebec H9P 2N4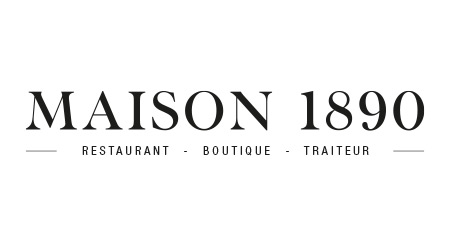 Maison 1890
House specialties at Maison 1890 are smoked salmon, foie gras and duck confit. Fish, seafood, vegetables, olive oil and aromatics star on the menu. The wine list changes frequently and our team is driven by a passion for cooking and rigorous professionalism.
114 Rue St Vincent, Sainte-Agathe-des-Monts, QC J8C 1P4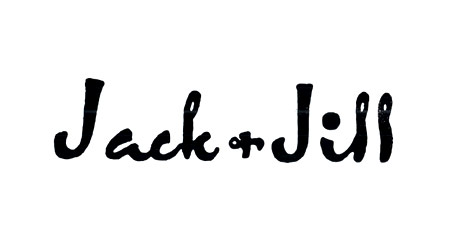 Jack & Jill
When Blossom Moscovitch opened Jack & Jill as a children's clothing store in 1945, she was just 21. The shop flourished and today, located on Queen Mary Rd. in Snowdon, it carries kids' toys, family games and fashionable clothing for youth and teens. Blossom's daughter Barbara has taken the reins and today, third and fourth generations of families shop at Jack & Jill.
5333A Queen Mary Rd, Montreal, Quebec H3X 1T9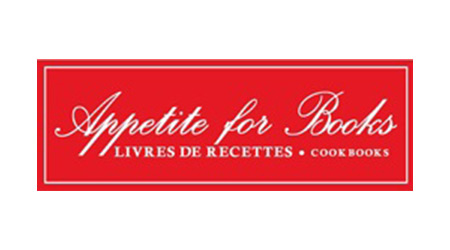 Appetite for Books
Appetite for Books is an inviting bookstore with an extensive collection of cookbooks and food-related literature in English and French. The everyday cook, the passionate gourmet and the professional chef are all welcome to browse the Westmount bookstore and to explore the worlds of cuisines on its shelves.
388 Victoria Ave, Westmount, Quebec H3Z 2N4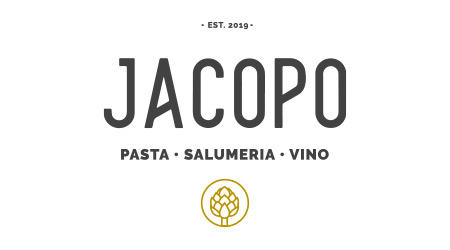 Jacopo
Jacopo is an Old Montreal restaurant in which executive chef Giovanni Vella showcases the culinary flair of Italy with dishes focused on fresh, seasonal, ingredients and specialty cured meats. The restaurant features two floors and a veranda and has an upmarket old-world ambiance.
425, rue Saint-Jean-Baptiste, bureau 200, Montréal, Québec H2Y 2Z7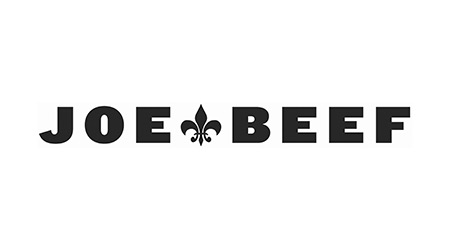 Joe Beef
Joe Beef serves old French classics in Little Burgundy, not far from the Atwater market. The name of the resto, founded in 2005, is an homage to 19th-century innkeeper and Montreal working class hero Charles "Joe-Beef" McKiernan and his Old Montreal tavern. The rambunctious merriment of times past lives on each night at the Notre Dame St. W. establishment, with its bustling oyster counter and its backyard garden, a delight on balmy summer evenings.
2491 Notre-Dame St W, Montreal, Quebec H3J 1N6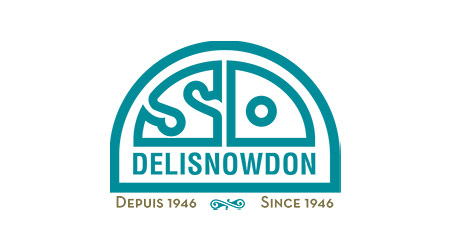 Snowdon Deli
Abe and Joe Morantz opened Snowdon Deli in 1946 and their brother Phil joined them two years later. Years later John Agelopoulos, who had worked alongside the brothers for decades, partnered with Abe's son lan to carry on the tradition. Today lan, John's daughter Sophy and Sophy's husband, Yanni, and Phil's grandson Hart comprise the Snowdon Deli family in a continuing tradition.
5265 Decarie Blvd, Montreal, Quebec H3W 3C2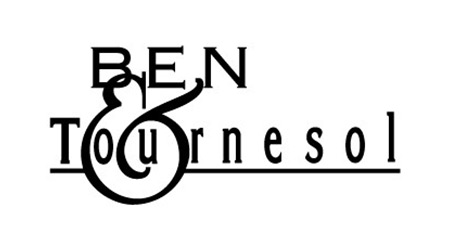 Ben & Tournesol
With history and whimsy in mind, owner John named his store after his father and his favourite flower, the sunflower, when he opened Ben & Tournesol in Westmount in 1993. He filled his store with carefully curated and unique products to please his customers.
4937 Sherbrooke St W, Westmount, Quebec H3Z 1H2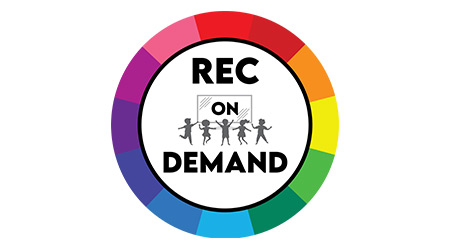 REC on Demand
REC on Demand designs and runs recreational programming for children, online and in person. Programs are built on the philosophy that all learning should be fun. Classes are run all week long in various locations for babies as young as five months up to children aged eight; birthday parties are held on weekends.
5255 Ferrier St, Montreal, Quebec H4P 1L7
* Also available at https://www.recondemand.com/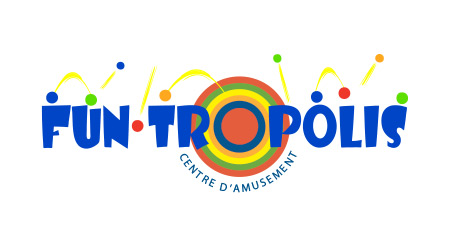 Funtropolis St-Hubert
Funtropolis, located in St-Hubert, is one of Canada's largest entertainment centres of its kind. Customers, from infants to children aged 12 and their parents, enjoy giant multiple-level play structures featuring, among other things, trampolines and ziplines, cannonball blasters, giant spider webs, Time Freak, Lazer Frenzy and various arcades and kiddie rides. A great place for a family or group outing.
2975 Bd Moïse-Vincent, Saint-Hubert, QC J3Z 1K2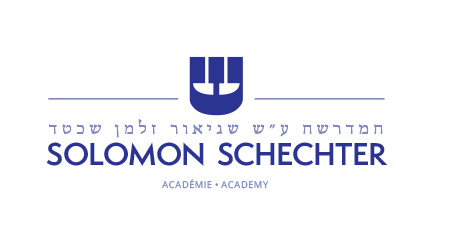 Solomon Schechter Academy
(Distribution not open to the public)
Solomon Schechter Academy in Montreal, founded in 1969, is a dynamic Jewish elementary and preschool. With more than 400 students enrolled each year, the school lays the foundation for lifelong learning, instils a passion for excellence and imbues in its children strong Jewish values.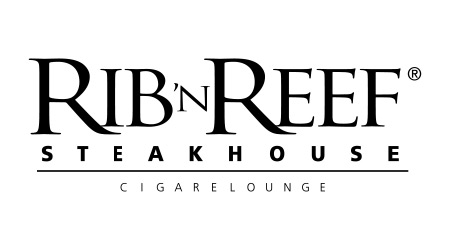 Rib N Reef
The Rib N Reef steakhouse, a Decarie Blvd. landmark open since 1960, offers diners an exceptional culinary experience in an elegant setting, featuring charbroiled meats, seafood and fish and stellar service. A rooftop terrace is a draw during balmy summer weather and there is also a cigar lounge.
8105 Decarie Blvd, Montreal, Quebec H4P 2H5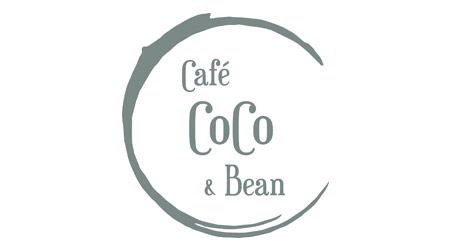 Café CoCo & Bean
Café CoCo & Bean, in the heart of Beaconsfield's Beaurepaire Village, is rooted in awakening its community's social factor and enhancing its wellness. The locally owned and run café offers locally roasted specialty coffee and other beverages, healthy lunches and baked goods. Café CoCo & Bean takes pride in its commitment to supporting local and the practice of sustainable measures. Good things are brewing. #rootingforlocal
445 Beaconsfield Blvd, Beaconsfield, Quebec H9W 4C2
Linen Chest
Linen Chest, the linens and housewares business, began in Montreal more than 60 years ago – with a dream. Sylvia Leibner, disappointed with the lack of selection in products she sought to decorate her home, decided to do something about it. It started in 1961 with a single boutique– and grew. Today Linen Chest has more than 35 locations across Canada and it remains a family-owned business.
Linen Chest Rockland: Dix30 9170, boul. Leduc, suite 150 Brossard, Quebec, J4Y 0L2
* Also available online at https://www.linenchest.com/en_ca/muhc-a-la-carte-cookbook-290451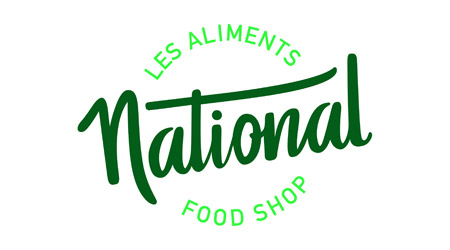 National Food Shop
National Food Shop is a family-run grocery store specializing in the freshest produce and a variety of salads, sushi and other prepared foods. We pride ourselves on high-quality food and excellent customer service.
4903 Sherbrooke St W, Westmount, Quebec H3Z 1H2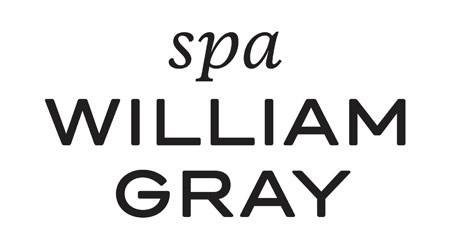 Spa William Gray
Spa William Gray is a luxury spa located in Hotel William Gray in the heart of Old Montreal. Its services include massages, facials, body treatments, manicures, pedicures and waxing. Guests can also access a thermal circuit featuring a Himalayan salt room, sauna, steam room, experiential showers, cold room, herbal sauna and seasonal outdoor pool.
421 Rue St-Vincent Niveau P1, Montreal, Quebec H2Y 3A6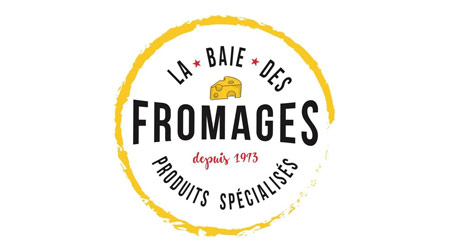 La Baia Dei Formaggi
With more than 400 varieties of cheese, 80 kinds of deli meats, 80 types of artisanal pasta and much more, La Baia Dei Formaggi calls itself "a paradise for foodies and a taste of Italy in Montreal." The Villeray speciality Italian grocery store, cheese shop, deli and sandwich shop has been serving the Montreal community since 1973."
1715 Rue Jean-Talon E, Montréal, QC H2E 1T3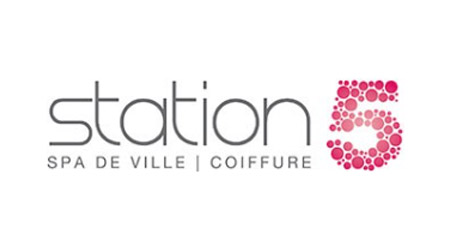 Spa Station 5
Located in Ville Saint-Laurent in a warm and modern decor, Spa Station 5 takes special care of each and every one of its clients. Our devoted staff treats every member of the family with the same efficiency, professionalism and care. Always looking out for new trends and technologies, Spa Station 5 is the perfect stop to replenish your energy, and to benefit from a wide range of treatments. Easily accessible, with plenty of parking space, open 7 days a week, Spa Station 5 is the stopover for your body and spirit.
2060 Blvd. Marcel-Laurin, Saint-Laurent, QC H4R 1J9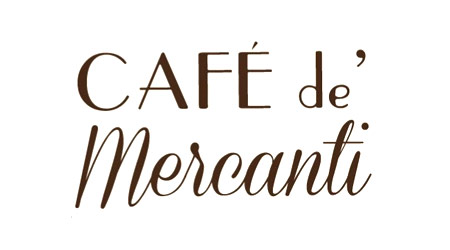 Café de Mercanti
Café de Mercanti serves Italian roast coffee and provides its customers with an authentic Italian coffee bar experience. Gianni Battista worked as a barista in Italy for more than a decade before opening Café de Mercanti on Monkland in 2012, and adding another location in Old Montreal three years later.
6132 Ave. de Monkland, Montreal, Quebec, H4A 1H4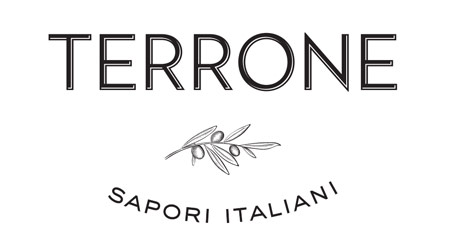 Terrone
Sisters Patty and Francesca Terrone took everything they love and appreciate about food and turned it into an Italian market in Montreal West. At Terrone, you will find such imported Italian products as pasta, tomatoes, olive oil, cheese, charcuterie and sweets as well as an assortment of fresh meals and pasta including lasagna, arancini and focaccia – all made by other local Italians. And you can grab an espresso or a latte at their coffee counter. The sisters' top priority is ensuring that the quality and flavour of everything they sell is exceptional and they make it a point to personally select and taste all their products before putting them on the shelves.
124 Ave. Westminster N, Montreal-West, Quebec, H4X1Z4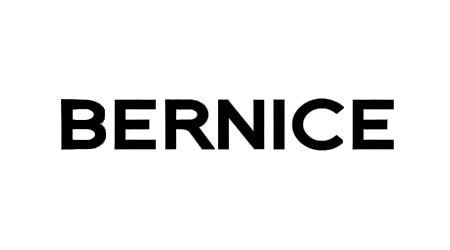 Bernice
When Bernice Bakery opened in Saint-Henri in 2020, it was as a space for Jami Liverman to share his delectable creations. Since then, Bernice has become a neighbourhood staple, known for its grandma-style baked goods, including giant cookies and scrumptious cakes, and its delicious coffee. Come visit us at 5135 Notre Dame St. W., Tuesday through Saturday, 9 a.m. to 5 p.m., and on our socials: @BerniceMontreal and BerniceBakery.com.
5135 Notre-Dame St W, Montreal, Quebec H4C 1T4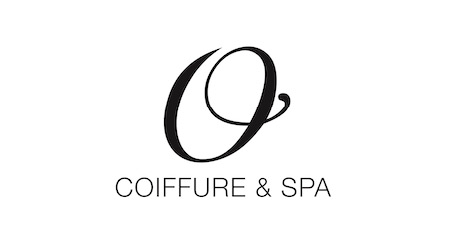 O Coiffure & Spa
O Coiffure & Spa has reimagined the idea of a beauty salon in search of excellence.: It is a salon spa and cocktail bar offering exceptional style, pleasure and service. The team, with its focus on quality ingredients and customer satisfaction, offers an ultimate combination: beauty and cocktails.
2020 rue Drummond, Montreal, QC H7M 5L1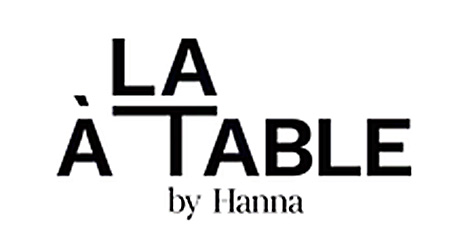 À La Table by Hanna
À La Table by Hanna is a food styling & grazing table company which provides art for the eyes along with top-quality cheeses and charcuterie for the palate. Our menu features fine local and imported cheeses, delicious top-quality cured meats, seasonal fruits, honeycomb and various artisanal crackers and nuts. And with years of experience in floristry, we use floral décor to make our grazing tables delight at any event.
Available online only at: https://alatablebyhanna.com/products/a-la-carte-cookbook?_pos=1&_sid=cc93f4f7a&_ss=r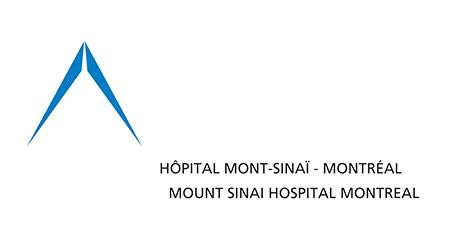 Mount Sinai Hospital
The Mount Sinai Hospital gift shop just might be the best little gift shop in Montreal's west end: In it you'll find a variety of gifts for the home, fashion accessories and unique clothing – and all proceeds from whatever is sold in the gift shop go directly to Mount Sinai Hospital's palliative care, respiratory rehabilitation and physical rehabilitation services. Open Monday to Friday 10-4, with free parking for two hours.
5690 Cavendish Blvd, Côte Saint-Luc, Quebec H4W 1S7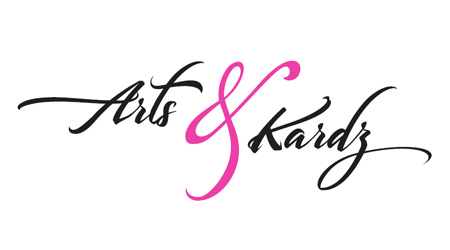 Arts & Kards
Arts & Kards is your one-stop shop – with greeting cards and gifts for all occasions. And every gift is wrapped with love 💕.
5333 Queen Mary Rd, Montreal, Quebec H3X 1T9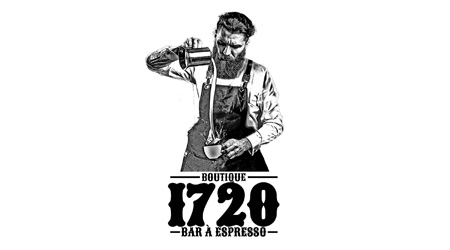 Espresso Bar 1720
We opened Espresso Bar 1720 to offer customers a pleasant coffee experience. Create your own blend of coffee by combining any of our 22 coffee beans, with help from the menu and an espresso sommelier. Or choose from various hot and cold coffees. Pastry specialties and classic Italian products are also available.
5400 Queen Mary Rd., Montreal, Quebec, H3X 1V3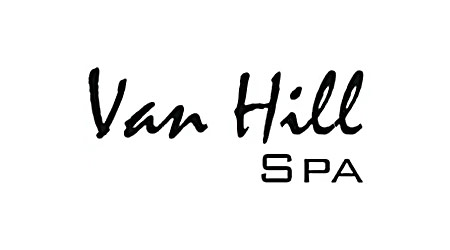 Van Hill Spa
Outremont-based Van Hill Spa provides a quick and efficient way of making you feel your best. The family-owned salon, the farthest thing from a pretentious beauty parlour, provides a range of services to cater to your health and beauty needs in an experience you won't want to miss.
1637 Ave Van Horne, Montreal, Quebec H2V 1L7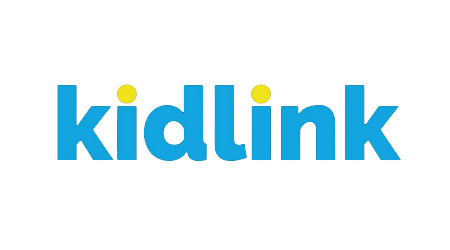 Kidlink Books & Toys
Kidlink Books & Toys, a family-owned toy store and bookstore in Notre-Dame-de-Grâce established in 1993, caters to children as well as adults. Committed to customer service, Kidlink provides a well-curated selection of books, toys, games and much more.
5604 Monkland Ave, Montreal, Quebec H4A 1E3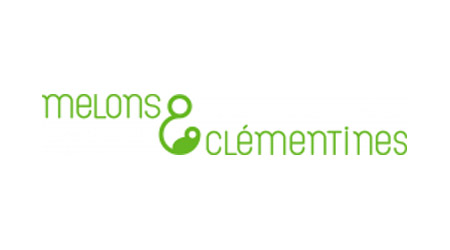 Melons & Clémentines
Melons & Clémentines is a boutique in Notre Dame de Grâce specializing in perinatal and breastfeeding supplies and services. This one-stop shop, owned by two lactation consultants, sells products in a cozy atmosphere and has become a trusted referral place often shared by families and health professionals. Melons & Clémentines works to help families find reliable products and information, adapted equipment or simply great breastfeeding clothing.
5659 Sherbrooke St W, Montreal, Quebec H4A 1W6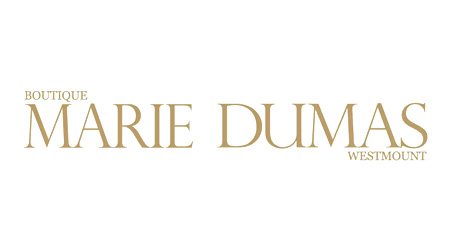 Marie Dumas
Marie and Stéphanie Dumas say their love for interior design started when they were girls, fascinated by their mother's love for elegant interiors, exquisite tabletops and gorgeous flower arrangements. Their tastes evolved as they grew up, but they continued to share the passion Francine Dumas has for design and luxurious products. They decided to create a place to offer products that defined this passion and, in 1994, opened Boutique Marie Dumas on Greene Ave. They work incredibly hard and pride themselves on personalized service, expert advice, attention to detail and meticulous gift wrapping. Their goal is to inspire people as they choose the perfect gift, plan their next celebration or decorate their home. Boutique Marie Dumas has also developed an online store, intended to capture the essence of the boutique. Clients can shop online and, if they wish, create a gift or wedding registry online.
1234 Ave Greene, Westmount, Quebec H3Z 2A3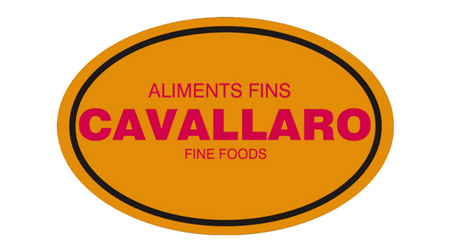 Cavallaro
Giuseppe Cavallaro started with a humble storefront at Marché de L'Ouest in Dollard des Ormeaux back in 1981. Life was different then: The milkman delivered milk daily to our front doors and we bought groceries from people we knew by their first names. We still believe in those values and, because of this, we pride ourselves on carrying the freshest local and imported ingredients and doing everything we can to make the Italian gastronomic experience as amazing as possible.
11722 Salaberry Blvd, Dollard-Des Ormeaux, Quebec H9B 2R8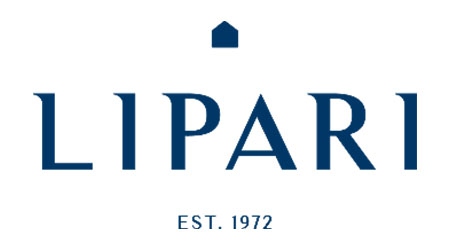 Lipari Decarie
8150 Decarie Blvd, Montreal, Quebec H4P 2S8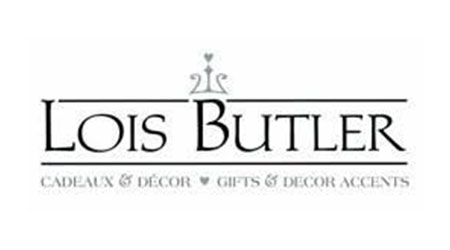 Lois Butler
294 Chem. du Bord-du-Lac-Lakeshore, Pointe-Claire, QC H9S 4L3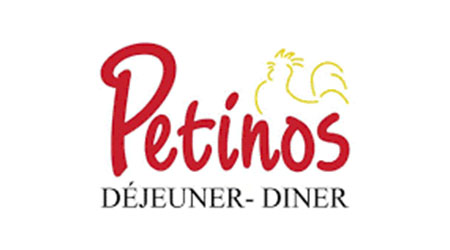 Petinos West Island
3520 Sources Blvd, Dollard-Des Ormeaux, Quebec H9B 1Z9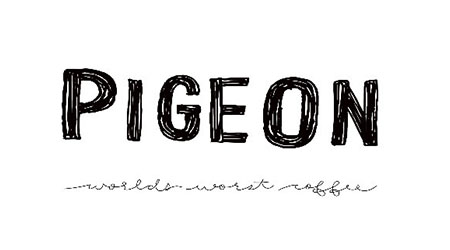 Pigeon Café
5625 Monkland Ave, Montreal, Quebec H4A 1E2
Boutique Rococo
2520 Bd Daniel-Johnson, Laval, QC H7T 2R3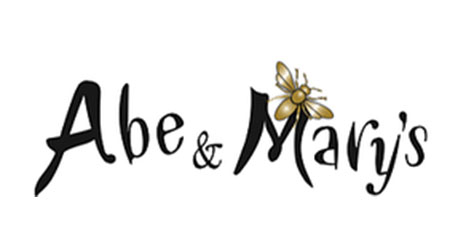 Abe & Mary's TMR
2346 Lucerne Rd, Mount Royal, Quebec H3R 2J8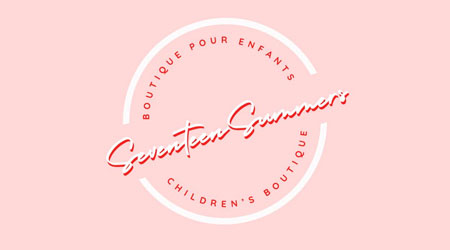 Seventeen Summers Boutique
327 Chem. du Bord-du-Lac-Lakeshore, Pointe-Claire, QC H9S 4L6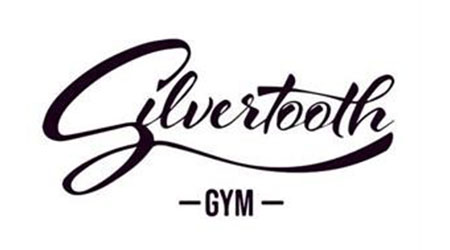 Silvertooth Gym
6789 Rue Saint-Jacques, Montréal, QC H4B 1V3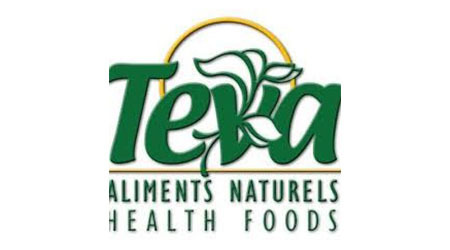 Teva
5143 Decarie Blvd, Montreal, Quebec H3W 3C2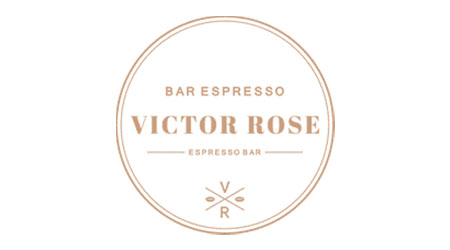 Victor Rose
15C Cartier Ave, Pointe-Claire, Quebec H9S 4R5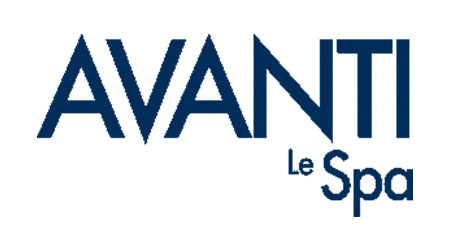 Avanti Le Spa Decarie
6900 Decarie Blvd, Côte Saint-Luc, Quebec H3X 2T8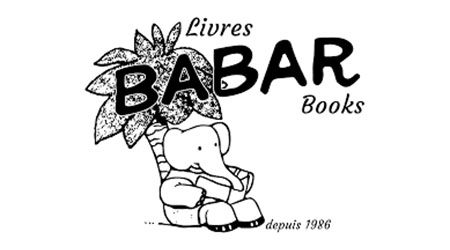 Babar Books
46 Avenue Ste Anne, Pointe-Claire, Quebec H9S 4P8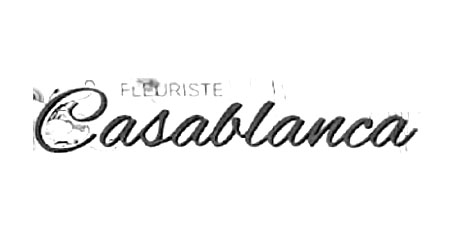 Casablanca Fleurs
5800 Cavendish Blvd, Côte Saint-Luc, Quebec H4W 2T5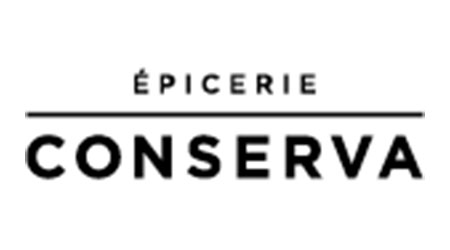 Epicerie Conserva
6604 Rue St-Hubert, Montréal, QC H2S 2M3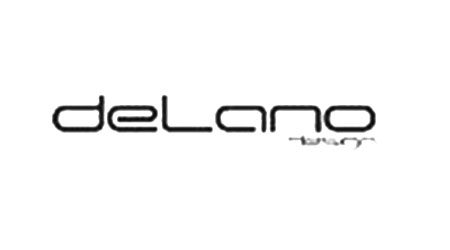 Delano Design
70 Saint-Paul St W, Montreal, Quebec H2Y 1Y8
Ecollegy
6131 Monkland Ave, Montreal, Quebec H4A 1H5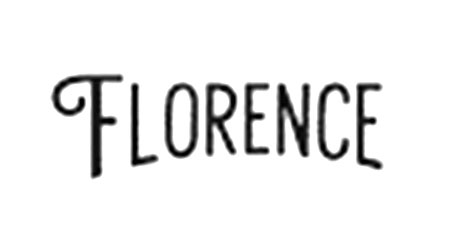 Florence
2425 Centre St, Montreal, Quebec H3K 1J9
Florence Café in Verdun opened in May of 2019 as a European-inspired grab & go café. Named for the city in Italy, the birthplace of gelato, it inspired its owners to make their own gelato and sorbetto, in-house. Florence Café has since become a neighbourhood staple – a place where everyone is welcome for a quick bite or a hot or cold beverage.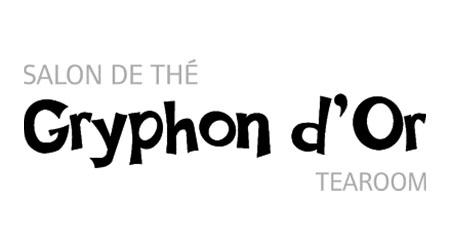 The Gryphon d'Or Tearoom
5968 Monkland Ave, Montreal, Quebec H4A 2L2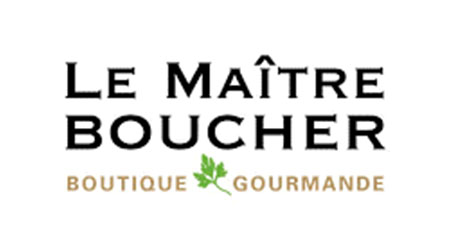 Maitre Bouche
5719 Monkland Ave, Montreal, Quebec H4A 1E7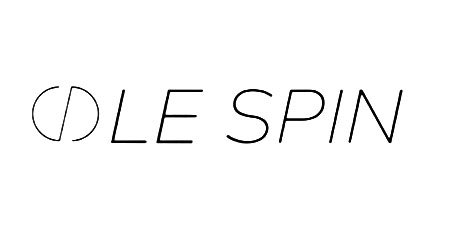 Le Spin MTL
8369 Chem. Montview Suite 102, Mount Royal, Quebec H4P 2L9
Quinn Farms
2495 Bd Perrot, Notre-Dame-de-l'Île-Perrot, QC J7V 8P4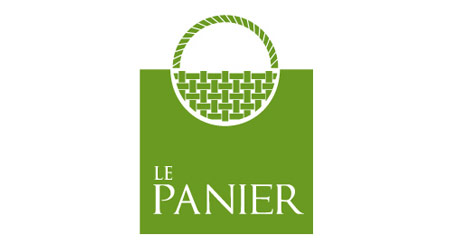 Le Panier
274 Chem. du Bord-du-Lac-Lakeshore, Pointe-Claire, QC H9S 4K9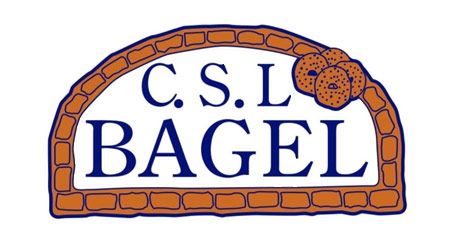 C.S.L Bagel
5757 Av. Caldwell, Côte Saint-Luc, Quebec H4W 1W1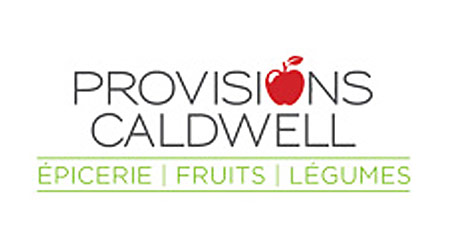 Caldwell Provisions
7025 Kildare Rd, Côte Saint-Luc, Quebec H4W 1C1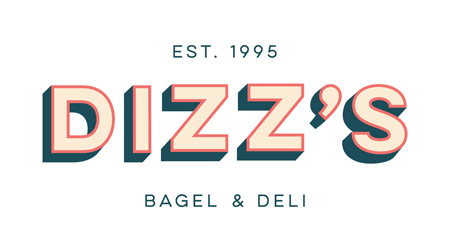 Dizz's Bagels
35 Cartier Ave, Pointe-Claire, Quebec H9S 4R5
Mike and Spenser Dizgun opened Dizz's Bagel in Pointe-Claire, a shop and deli, just as the Omicron variant was surging in 2021 – and yet the early days were still a success, with the same hand-rolled, hearth-fired bagels on offer that had become a family tradition: Michael's father, Steve, and his grandfather, Irwin "Dizzy" Dizgun, opened the original Dizz's location on Côte-St-Luc Rd. in Montreal in 1995.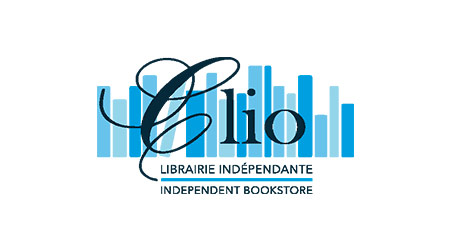 Librairie Clio
261 Boul. Saint-Jean, Pointe-Claire, QC H9R 3J1